Sell Tiffany Jewelry
When you are looking to sell Tiffany jewelry in NYC, you need to find a trustworthy company. There will be tons of places in New York City that offer to buy your jewelry – and this can be very enticing. You may want to walk through the first door advertising cash, but this can be a mistake. You need to find a trustworthy company that will value your Tiffany & Co. jewelry properly, which will ensure you are making the most money for selling your beautiful jewels.
Sell Tiffany Jewelry to NYC Professionals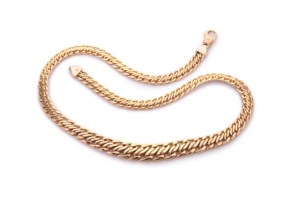 Tiffany & Co. has headquarters in New York City and has been providing luxury goods for years. While they are most commonly known for their silver as well as their diamonds, you will need to find a trustworthy company that understands all about the possible jewelry that you have in your hand. You will want to sell to the very best person – and settling for anything less is simply unacceptable.
It's a good idea to do some research. Find out where you can sell Tiffany jewelry in NYC and ensure that they have a good reputation. Many companies will pay you far less than what it is worth because they assume that what you have is not real or they fail to understand the true value of Tiffany & Co. jewelry. Either way, you are being shortchanged.
Located in the Diamond District, Sell Diamonds NYC has been around for a number of years and our expertise is known throughout Manhattan. Many of the top jewelry stores in the city recommend us when people are looking to sell their jewelry. We would not be able to achieve the reputation that we have without providing complete customer satisfaction as well as a high level of trust between us and our clients.
We welcome you to check us out. You will find positive reviews about us online as well as with some of the local jewelry stores in Manhattan. When you want to sell Tiffany jewelry in NYC, we are the ideal place to do so.
Sell Tiffany Jewelry in NYC for Cash
Your goal should always be to sell for cash. If a company is giving you a check, you have to wonder why they are doing this. At Sell Diamonds NYC, we are able to pay cash because we have so many transactions coming in every day. We have so many transactions because we are the trustworthy company that we say we are.
With cash in your hand, you can do whatever you want with the money. Whether this is paying rent, going on a vacation, or doing anything else, you have the ability to do so. Remember that when you sell Tiffany jewelry in NYC to us, you have sold the jewelry completely. You will not have to come up with the money once again in order to obtain your jewelry back. We are not a pawn shop.
Choosing a trustworthy company should always be done, especially when you are dealing with a high quality brand such as Tiffany & Co. there are going to be a lot of companies that will try to take advantage of you because they want to make as much is possible on your jewelry. The one who should be making the most money on your jewelry is you – and this is why you should ultimately choose to visit Sell Diamonds NYC, conveniently located in the Diamond District of Manhattan.