Coin Buyers in NYC
If you need to get your hands on some cash fast, but aren't sure how, you might want to turn to any coins you have in the house as an option.  Now we don't mean regular pocket change, but actual coins that are made of gold, silver or have some sort of historical value.  Many people have impressive coin collections, and don't even realize the high value of what they are holding on to.  Others might just have one or two coins that they always kept because they looked interesting or rare.
Regardless of if you are a serious collector, someone who casually enjoys coins or you are just lucky enough to have found an interesting coin one day, we want to talk with you.  We are one of the top coin buyers in NYC and we're ready to make a deal with you.
Types of Coin Buyers in NYC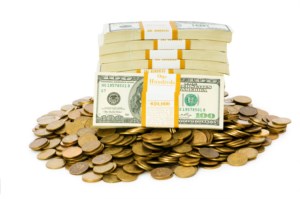 When you're looking to sell some coins it is smart to go somewhere that will buy all types of coins.  Some places are only interested in gold or silver coins, and while those are very valuable, they are just one of the many types of coins that people like to sell.  We are interested in all types of valuable coins, including the gold and silver options.
One type that we buy that many other places will pass up are those that are of significant historical value.  Whether it is from an old sunken ship or from a time in history that was important or any other reason, our coin experts can identify all types of coins and help to determine their value.  There are even times when people come in hoping to sell an old gold or silver coin, and we discover that it is worth far more than just the amount of the gold or silver they contain.  We'll provide you with all the information we have on a coin and make you a fair offer to purchase it.
Understanding Coin Buyers in NYC
Just like any business that buys and sells things, we're looking to make a profit on every item we purchase.  That being said, however, we also want to make sure all of our clients are happy with their experience.  We know that if we offer the highest price possible for each item (while still leaving enough profit in it for us), you'll want to come back to us in the future.   In addition, we buy coins not only just to have them melted down and sold as pure gold or silver, but we also sell them to collectors and even enter them in auctions.
We have a lot of resources that the average person doesn't have, and that allows us to resell many types of coins for top dollar.  With this in mind we know we can often pay much more for each coin than people expect so it is truly a win-win situation for both us and you, the customer.