Sell Silver in New York
More and more people today are looking for different ways to bring in some extra cash so they can pay off some bills, go on a nice vacation, or just have the cash on hand for an emergency.  For many people, one of the easiest ways to get some good money is to sell silver.  Silver is one of the most popular precious metals which people have in their homes today because of the fact that it is often found in jewelry, silverware, coins and other common items.  The price of silver has gone up quite a bit over the past several years which make every ounce even more valuable than ever before.
How Much Can you get when you Sell Silver in New york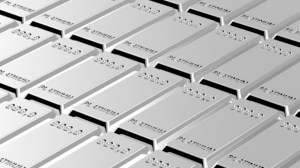 When you're looking to sell silver the most important thing you're going to be concerned about is how much you'll be able to get.  This is a somewhat complex question because the answer will change all the time.  We base our prices on the silver market, which is always going up and down, as well as the prices our competitors are offering for silver.  This allows us to offer our customers the highest possible prices every day.
In addition to those factors, for some types of silver we take other things into account.  If, for example, you're bringing in a watch or piece of jewelry, the item might be worth more than just the price of the silver.  We'll look at each and every piece to figure out how to get you the most money possible.
One last thing to consider is that we often buy silver coins from people.  Silver coins are a very complex item because many of them have very interesting historical stories which can in many cases cause the price to go up significantly.  Our expert coin buyers will be able to identify where each silver coin comes from and get you the best price for it.  This is just one of the many advantages of working with us compared to a competitor.
Finding Silver Buyers in New York
If you're ready to go ahead and sell the silver you own, you'll need to find the right place to sell your silver.  It is important that you take some time to figure out where to go so you can not only sell it easily, but also get top dollar for it.  There are many online or 'by mail' companies that offer to buy your silver, but they always require you to mail the items in with a 'secure envelope'.  This is quite risky because as you know, mail gets lost every day, and if someone notices an envelope that has silver in it, they may be tempted to take it.
Fortunately, there are many silver buyers in NY that you can work with on a face to face basis.  Sell Diamonds NYC, for example, has been buying silver for many years and will be happy to help you to sell your items.  They are open twenty four hours per day for your convenience, so come on and we'll work with you to get you cash today!