What's Driving the Surge in Silver Buyers
If you're like many others you have likely noticed that there are dozens of signs going up all around the city offering to buy your silver, gold, diamonds and other precious metals.  Whether it is a pawn shop, a jewelry store or just a small business looking to add an additional revenue stream, this is quickly becoming one of the fastest growing types of business.
There are many reasons why it is becoming more popular today, but the biggest reason is that the price of all precious metals, including silver, has been going up for several years.  The price is currently so high that companies can make good money buying it at a slight discount and then reselling it to large companies who use the silver in manufacturing of jewelry and other things.
Should You Sell Silver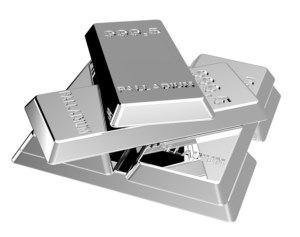 If you're thinking about cashing in on the silver you have in your home, it might be a good time for it.  The price of silver is at very high levels right now, and while you never know what is going to happen, many people don't think it will get too much higher very quickly.  With this in mind you might want to consider selling your silver.  If you do want to do this you're going to want to make sure you go to a silver buyer in NYC that is reputable and can give you a fair price.
We've been buying silver for years, and are committed to giving a good price to every one of our clients.  We know that if we are fair in our dealings with every customer, they will be far more likely to return to us with future transactions.  It is this business model that has brought us the success we've had up to this point, and we want to continue that for a long time.
What Types of Silver do Buyers Want
Just about anything made of silver will bring in good money.  The silver buyers will determine whether the items are worth only the value of the silver, or if they have additional value on top of them.  Here are some of the most popular things that we buy, and some information about them.
Silver Jewelry – We will buy all types of silver jewelry.  Some things like broken items, or those that are not in style will be worth only what the weight in silver will bring.  Other items can be worth much more depending on the style and any additional items like gemstones or diamonds in the jewelry.
Silverware – Many people bring in old sets of silverware which are made from real silver.  Some of these sets have historical value, and other are just worth their weight in silver.
Silver Coins – Silver coins that were minted and released in recent years will be worth only their weight in silver.  Many coins, however, have other value based on their history.  If, for example, a coin was from an old shipwreck it will likely have quite a bit more value than a regular coin.