Finding Top Coin Buyers inc New York
Most people who are interested in selling coins for cash likely don't have a lot of experience in this area.  When they start to look into it they might be overwhelmed at the number of different coin buyers in NYC, and not know where to start.  We've written this simple guide to help you pick out the right place to sell coins today.  While we, of course, feel we're the top coin buyer in the area, we wanted to share this objective information for those who are not in the area or anyone looking to learn more about selling any types of coins.
Tips for Selling to Top Coin Buyers in New York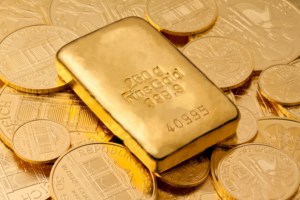 When you're trying to sell coins you're going to want to find a buyer who can give you top dollar for what you have.  To start with you'll want to make sure that the place where you're going to sell the coins is able to buy all types of coins, and not just a select few types.  Most companies that are in this market will be happy to buy gold coins, or silver coins because that is the easiest type.  They might now, however, be equipped to buy other types which may still be valuable.
Collectible coins are often just as valuable as those made from gold or silver because they are in such demand.  There are thousands of dedicated coin collectors around the world and they will pay quite a bit for the coins they need to complete their collections.  Our coin buyers know exactly how to spot those extra valuable items so we can help get you as much money as possible for them.
Choosing New York Top Coin Buyers
When choosing the right place to go for selling your coins you'll want to make sure you go where you're going to get the most money.  We've been giving top dollar for all types of coins for years, and we want to continue that practice.  We know that if we offer a fair price on everything we buy, our customers will come back to us again and again whenever they have something to sell.  Other coin buyers in New York are just starting out in this business so they may not offer nearly as much.
They might be looking just to add an additional income stream to their business and not care about building loyalty or customer satisfaction like we do.  Another advantage we have over many others is that we have someone here at all hours to look at your coins and make you an offer.  Some places only buy coins during specific hours, or you'll have to wait for a buyer to come into their shop to look at what you have.
This is especially true when you're selling anything but the most common of gold coins or silver coins.  We know that your time is valuable, and we want to make sure we're not wasting any of it.  If you're interested in selling coins, bring them in and we'll give you a free appraisal and offer today.