Come to Us when You want to Sell Gemstones
Why Choose Us as Your Gemstone Buyers in New York
If you've found that you have some gemstones that you no longer want, bring them into our shop to have them appraised for free and see how much they are worth.  We are among the top gemstone buyers in NYC, and we're more than happy to help you figure out whether or not you'd like to sell them.  We can help you identify the types of stones you have, what uses they might have and how much you can sell them for.  Our experts will even make you an offer to purchase them if you're interested, and if you sell the stones to us you can walk out of our shop with cash today.
What types of Gemstones Sell in NY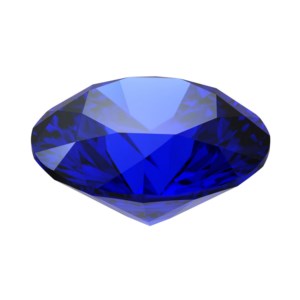 The vast majority of gemstones that people own are part of one type of jewelry or another.  These stones have been used in this way for hundreds of years, and they continue to be very popular today.  This is great news for anyone who wants to sell gemstones because in many cases you can sell the entire piece of jewelry with the gemstone for quite a bit of money.  If your stone is in a gold or silver setting it can add a significant amount to the overall value of the piece.
If you don't have the full piece of jewelry because the gemstone fell out or something like that, you can still sell the gemstones as standalone items.  We will be happy to evaluate them and make you a great offer.  We buy virtually all types of gems including emeralds, rubies, diamonds and even pearls.  Pretty much any precious stones or other decorative items like this are in high demand today and we'd be happy to help you turn a profit on them.
The Price You can Get if You Sell Gemstones
When you're ready to sell a gemstone we will help you to get the highest amount possible for it.  We want to ensure you're satisfied with working with us because we know that the happier you are, the more likely you will be to return to us in the future with more things to sell.  With that in mind we are happy to provide you with a free appraisal of any type of gemstone so you know exactly what you have.
If it's something we are interested in buying, and it often is, we will make you an offer based on the market value of the item.  We not only use the going rate for that particular type of stone on the global market, but also for what other buyers in the New York area are paying.  This is just one of the ways that we are able to ensure we can make the highest offers for your gemstones of anyone in the area.  Always remember, if you have any questions about the price we offer, or something about the item you're looking to sell, just ask.  We are happy to answer any questions you might have.