Identifying Great Watch Buyers in New York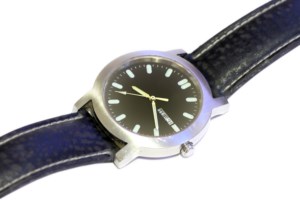 When you decide it is time to sell a watch you own it important to figure out the right place to go to sell them.  There are dozens of different places that claim to be able to buy your watches at the best price, and you can always turn to the Internet to try to sell them too.  So, how do you know who the best watch buyers in New York are?  Well, there are a number of different tips we can share with you to help you pick out the best one for your needs.
If you want to sell watches you're going to want to take your time and make sure you do it right.  Don't let any salesmen pressure into something you don't want to do, or to accept a price that you don't think is fair.  At the same time, however, it is best to not go into sell your watch with an unreasonable expectation of its value.
Tips to Sell Watches at Top Dollar in New York
Here are a few important tips and tricks you can use to help ensure you're getting the best price for your watch.  Once you know these things you'll be much more likely to be able to spot someone who is trying to offer you a low price just to help improve their own profit.
Open About Appraisal – When you're selling your watch the store that is purchasing it will do their own appraisal to find out its value.  They should always give you the information they discover about the watch so you can compare it to your own thoughts about it.  If they are being secretive, you don't want to work with them.
Honest About Price – It is important that you understand that anywhere that is buying watches in NY is going to do it to make a profit. That being said, however, if you know for sure that your watch sells for up to $5000 (for example) and the watch buyers say it is only worth $500, it is time to walk away.
Passionate About Watches – Some stores just buy and sell watches without ever really understanding the true value of them.  To get the best value you should go somewhere that is passionate about watches and understands their value and whether a particular watch is in fashion right now or not.
What Our Watch Buyers in New York Offer
With all these things in mind, we believe that we're one of the best places to come when you need to sell your watch.  We want to build a long term relationship with each of our clients so they are comfortable coming back to us again and again when they have watches or other items they'd like to sell.  In addition, we love to sell and buy watches so the more that come through our door the better.  We're always more than happy to discuss your particular watch and even give you a free evaluation of it with no obligation to sell it to us at all.