Selling Watches for Cash
Tips for Selling Watches for Cash
IF you've got one or more watches sitting around your house, and you're interested in selling them for cash you're going to want to take a minute to learn how to get the most money possible for them.  If you can avoid making the same costly mistakes many others have made you can end up with quite a bit more money than you might have expected.  The trick is to not only know everything you can about your watch, but also to know where to go to sell watches for top dollar.
Evaluate Before you Sell Watches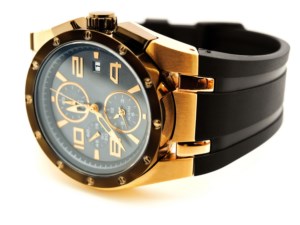 The first thing you should do before you sell watches is to find out as much as you can about them.  If it's a watch you purchased yourself in the past you can often find the exact model number and brand name and things like that quite easily.  Gathering this information will be very useful before bringing it into a New York shop to sell it.
Other things you may want to look into before bringing it to any watch buyers in New York is the current fashion trends.  While watches are quickly becoming more and more popular, that doesn't necessarily apply to all styles of watch.  You can easily look up on the Internet what types are more popular and which ones aren't, so that's great information to know.  Watches that are in demand right now will, naturally, sell for much more than those which aren't.
Choosing the Best Watch Buyers in NYC
To get the top dollar for your watches you're going to need to make sure you go to the best watch buyers around.  There are dozens of different pawn shops and other places that will buy your watches in NYC, and each place will be willing to pay a different amount.  Some people even look online and try to sell them there through sites like eBay, but that's really one of the worst options because people who are buying watches there are looking for the lowest possible prices.
You might want to start with finding a place that has been doing business for many years because when it comes to watches, experience really does matter.  You don't want to be working with some new company that's just trying to get into this field.  Not only will they not have the experience necessary, but they often try to pay as low as possible so they can increase their profits to pay for their start up expenses.
We believe we are the best place in the city for selling watches because we have been doing it for quite some time.  We have people on staff who are passionate about watches and are able to give an accurate assessment of virtually any type of watch you can imagine.  We always work to give you a fair offer which allows you to be satisfied with the transaction, and wanting to come back to us again and again whenever you have something you'd like to sell.  Remember, our appraisals are always free of charge so come on down, you have nothing to lose.