We Buy Watches NYC
We buy watches in NYC so you never have to worry about where you can sell your watch. We want to make sure you get the best value for your watch, which is why we have jewelers on premises that specialize in watches. At Sell Diamonds NYC, we may buy and sell diamonds, but we also buy and sell watches, which allows you to bring in any brand in any condition and earn cash. There are not a lot of other places in NYC that will offer such a thing – and none that make it as easy as we do.
We Buy Watches in NYC of Any Brand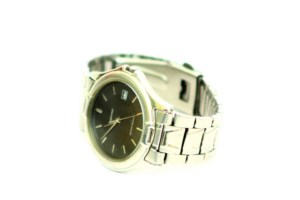 There are a lot of people in New York who have luxury watches. Such brands can include Rolex, Tag Heuer, and many others. One good thing to know about watches is that they can hold their value for a very long time. If you paid several thousand dollars for your watch, you are likely going to be able to sell it for at least close to that amount.
We buy watches in NYC of almost every brand. This includes the luxury watches as well as some of the more common brand watches that you may find in department stores and throughout jewelry stores. If you have a nice-looking watch that you either know is worth money or think that it may be worth at least some money, bring it in so that we can have a look at it.
We will tell you all about the watch so you can understand more about it. When we buy watches in NYC, we provide a full appraisal. You will learn about the year, the model, and what the current value of the watch is.
We Buy Watches in NYC in Any Condition
Many people make the assumption that a watch has to be in working order in order to make money off of it. This is not always the case. Sell Diamonds NYC has professional watch repair technicians on premises that can fix a lot of different problems with many watches. As a result of this, we buy watches in NYC in almost any condition.
If the watch isn't ticking, the face is broken, or there are diamonds missing on the bezel, it doesn't matter. If you are looking for cash, bring it into us and we will be happy to provide you with an estimate. There is no need to try and get the watch fixed before you sell it as this will only cut into your profits.
We buy watches in NYC to provide you with a venue where you can get cash for jewelry that you no longer wear and that you no longer want. Whether your watch is a Rolex, Cartier, or any other brand, go ahead and bring it into us. We will be happy to share with you the details on the watch and make a cash offer on it so that you can walk away with cash in your pocket.
When you are ready to find out what your watch is worth, make a phone call to our shop or visit us on West 47th Street in Manhattan at any time.