Sell Rolex NYC
If you wish to sell a Rolex in NYC, it's important to know about the watch that you have so you can get a good value. Many people will try to buy a Rolex from you for considerably less than it's worth because they assume you know nothing about the watch. This is not fair to you, but it's something that is done all over town – especially with a Rolex. When you want a good value, it's important to take the watch into Sell Diamonds NYC, where we will give you an appraisal and a good value for the watch when you are ready to sell it.
Don't Sell a Rolex in NYC Anywhere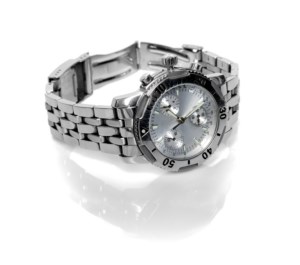 One of the most common questions asked is: why won't people buy my Rolex? The reason many jewelry buyers will not buy a Rolex is because they are unable to confirm whether it is a fake or not. There are many fake Rolex watches out on the market today, and as a result, many jewelry buyers simply won't go near them for fear of buying anything less than an authentic watch.
When you want to sell Rolex in NYC, it pays to know where to go. At Sell Diamonds NYC, we have skilled jewelers who can spot a fake quickly. This ensures that you have a reliable venue to go to when you have a real Rolex that you wish to sell. It doesn't matter whether it is a new Rolex or an old Rolex or even whether it is in proper working condition. If you have one and you wish to sell it, you can bring it to us and know that you're in good hands.
You never want to sell a Rolex or anything else without knowing about it and knowing about the value. The only person that you can blame for getting a bad deal is yourself. Take the time to learn about the different jewelry dealers in New York City prior to selling your watch so that you can ensure you are selling to a jeweler with a good reputation.
Get an Estimate Before You Sell a Rolex in NYC to Anyone
We will be happy to provide you with an estimate before you sell a Rolex in NYC. While we hope you sell to us, we understand you may want to shop things around. This is a smart thing to do and we are confident that you will be back after seeing how much we will pay in comparison to what others will pay.
The more you know about a Rolex, the more you can prevent problems in terms of what someone will pay you. Unfortunately, there are a lot of jewelry buyers who will assume that you know nothing about the watch you are trying to sell and will therefore try and pay as little as possible in order for them to profit more.
If you are curious about the Rolex that you have and you wish to sell a Rolex in NYC, your first stop should be to us. We will be happy to talk to you about the watch you have and give you an estimated value on it. We will also make a cash offer on it and should you wish to take us up on the offer, you will walk out of our store on West 47th Street with a significant amount of cash in your pocket.