Sell Large Diamond NYC
Selling large diamonds can be nerve wracking because most people don't really know how selling diamonds works and they don't want to get ripped off. Since the majority of people are not experts in the diamond trade it can be difficult for them to get a good idea of how much they should get for the diamond and even where they can go to sell it. If you want to sell a large diamond in NYC it is best to go somewhere that has a lot of experience and is well known for doing business fairly. That is the Sell Diamonds NYC pawn shop which has been one of the most well respected places in the city for buying and selling diamonds.
Regardless of whether you have loose diamonds, diamond earrings or a diamond ring you can sell them quickly and easily working with us. You'll find that if you want to sell your diamonds you can get more money from us than any other location in the city. That's because we want to help ensure each of our customers is happy with the deal they get so they will come back again if they have more items to sell or if they want to buy something nice in the future.
Sell Large Diamond NYC | Getting the Best Price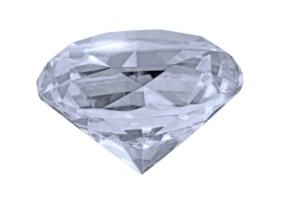 One of the best things about working with Sell Diamonds NYC is that you can be confident that you will be getting the best possible price for your diamond. When you want to sell a large diamond in NYC there is really no alternative that can compete with our prices. Many of the pawn shops and other places which will buy diamonds won't even have the cash on hand to buy larger diamonds so they will try to low ball you with a cheap offer. Don't be tricked by their sales attempts trying to get you to part with your diamonds for less than what you deserve.
Our diamond experts will explain to you all about the carat weight of your stone, the cut, clarity and color and any other important information. They know everything there is to know about these beautiful stones and they will be happy to share what they know with you. Once you know all about the diamond you have they will make you a great offer to purchase it from you.
Sell Large Diamond NYC | Working with Experts
Any time you want to sell a large diamond in NYC it is essential that you are working with an expert. Someone who doesn't know enough about diamonds will have trouble giving a good value for these larger stones. Inexperienced diamond buyers may not realize all the little things which must be taken into account when working with diamonds of one or more carats. Come in and work with our professional diamond expert and you'll get all the information you need about selling your diamonds.
If you have any questions or concerns about selling your diamond before you come into the shop, or you would like to set up an appointment to have your diamond looked at please call us at 646-755-3981 and talk to one of our customer service experts.