Selling Large Diamonds NYC
Selling large diamonds in NYC is actually quite a bit different than selling smaller stones. While the obvious difference will be the price, there is actually quite a bit more to it than that. Many places in the city which claim to be diamond experts who can buy any diamond really don't know about the large diamond market. Here at Sell Diamonds NYC we are experts in all types of diamonds as well as watches, gemstones and other valuable items. We have years of experience doing this type of thing and we've likely bought more high value diamonds than any other shop in the area.
If you have a large diamond you would like to sell bring it in to us and see the difference in the amount of money you are offered from us and some pawn shop down the street. We are able to pay far more than the competition because we know the true value of these diamonds and we can actually get an accurate appraisal. With our team of experts in the field of diamonds we are not just estimating on what each one is worth, we actually know how much we will be able to get out of it. This means far less risk on our part so we can afford to pay much more.
Selling Large Diamonds NYC | Size Really does Matter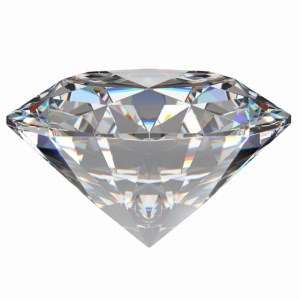 When it comes to diamonds there is no question about whether or not size matters. Some people make the mistake of thinking that as the size of a diamond goes up the price will also go up at a steady rate. This is actually far from the truth. In the diamond market when diamonds are above one carat they begin to go up in price extremely quickly. Those which are two carats and above can rapidly go up by tens of thousands of dollars depending on the other factors about the diamond.
Since many people don't know this about selling large diamonds in NYC they will typically give a very low offer on your diamond hoping they can get a great deal and then have it appraised accurately before they put it up for sale. Our team of diamond experts will give you a fair price based on the actual market value of the diamond you own. Whether it is a lose diamond or still in a setting we can determine exactly how much it is worth for you.
Selling Large Diamonds NYC | Buying More than Diamonds
Here at Sell Diamonds NYC we don't just specialize in buying and selling large diamonds in NYC. We also purchase other gemstones, watches, gold and silver as well. We work hard at buying and selling these items at the best possible prices because we want to be sure that all of our customers are happy not only with our service, but also our prices. As one of the leading companies buying and selling these high value items in New York we can work with you to ensure you are getting the best possible deal.
If you have any questions about how selling large diamonds in NYC works, or any other questions, please don't hesitate to call us at 646-755-3981 and talk to one of our friendly customer service professionals.